Hannah and Brad got married in Santa Barbara at the beautiful Villa Verano on Saturday October 10th, 2009.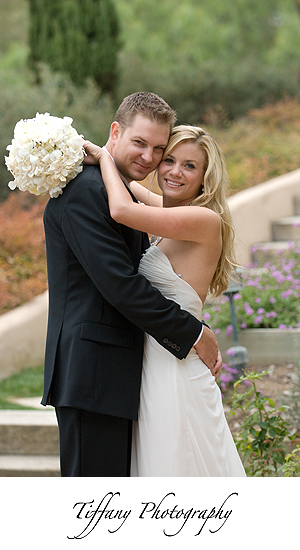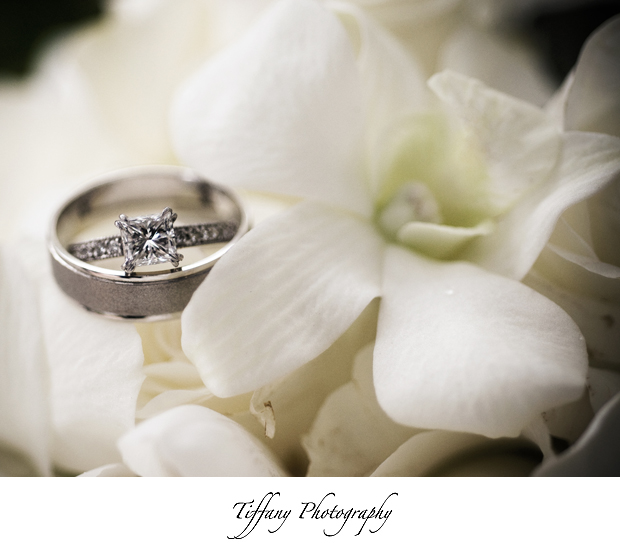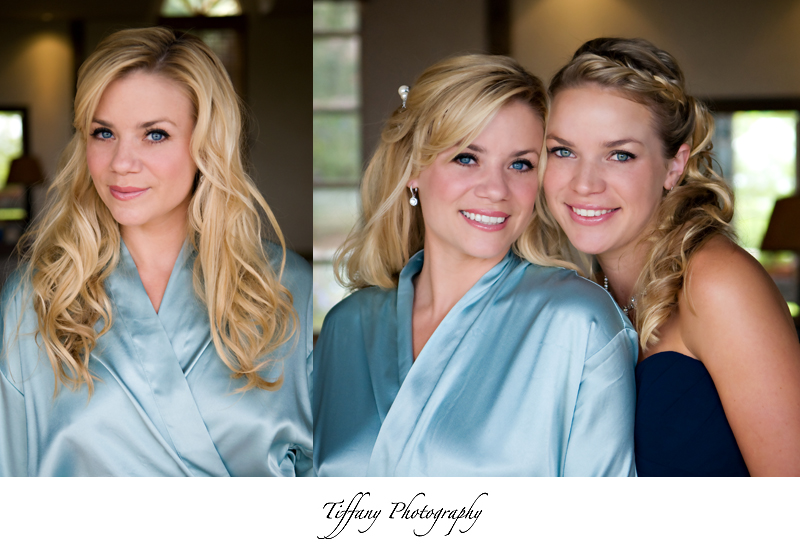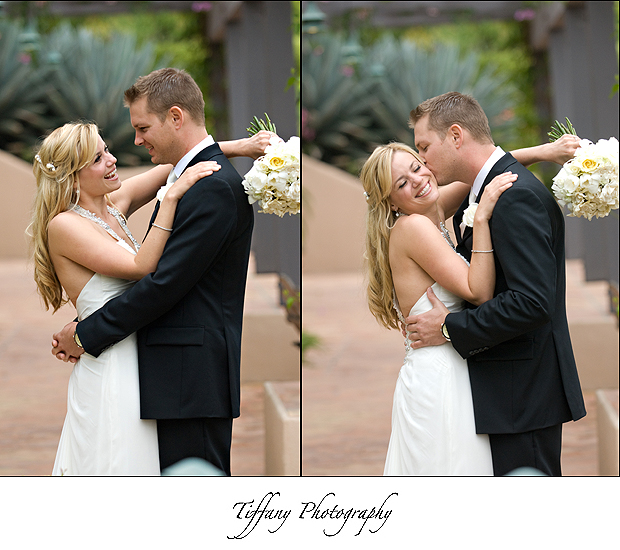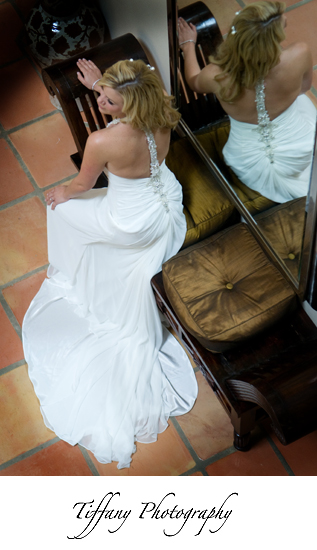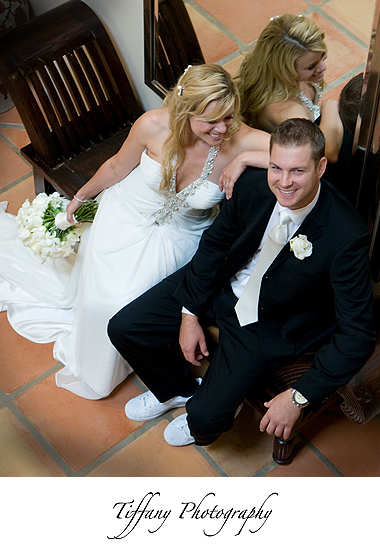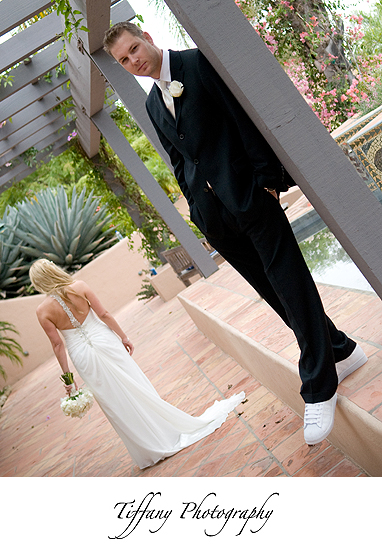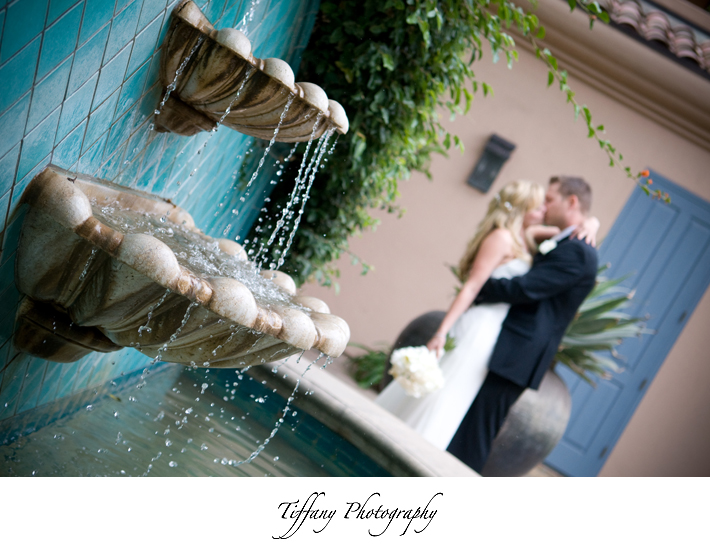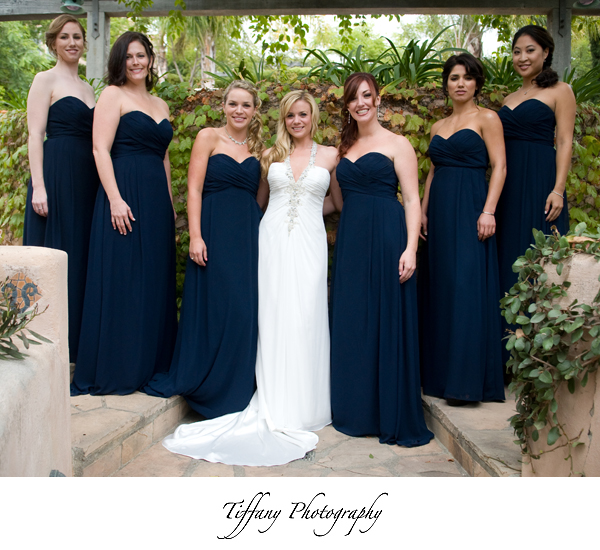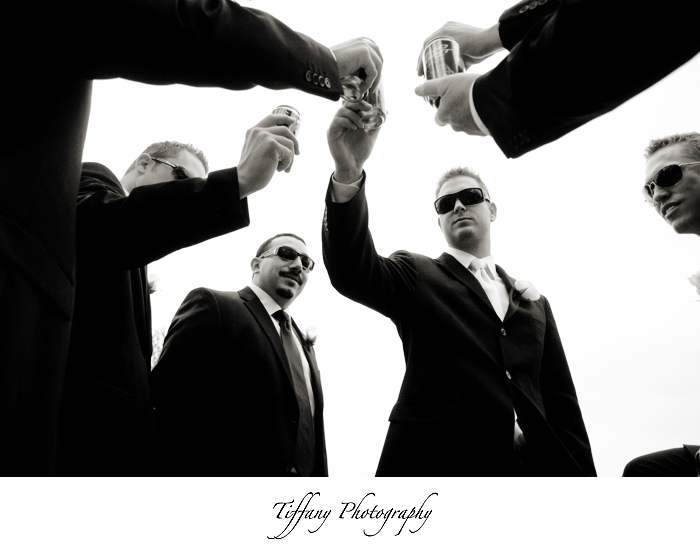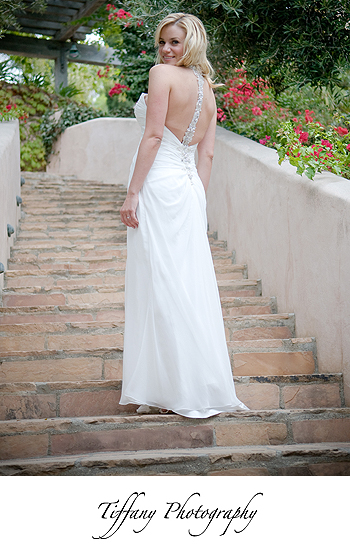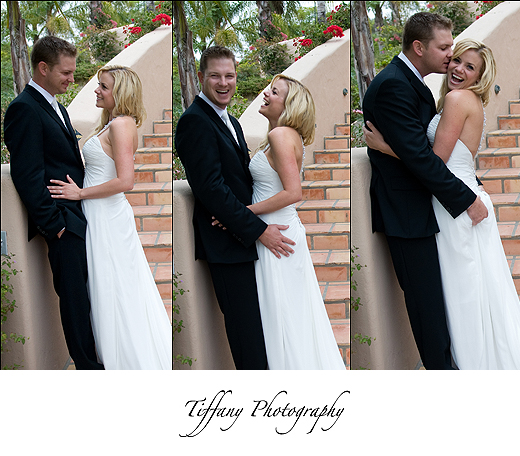 This unbelievable Mediterranean Villa is located on over 10 sprawling acres of impeccably landscaped gardens including exotic flowers, sunken gardens and avocado and fruit trees. The Villa has unbelievable views of the Pacific Ocean, Channel Islands and incredible sunsets, which can be seen from almost any room in the residence.
The wedding took place in the evening and Hannah and Brad's wedding photography took place before the ceremony.
The bride's dress is by Maggie Sottero and is called Reese. The bridesmaids were in elegant navy blue evening gowns while the groomsmen sported Adidas tennis shoes.
Hannah and Brad's story
'We met at a work conference in Sacramento. We were both 18 years old. I saw him walk down the seating isle and whispered to my friend, "WHO is that!" I had to meet him. I met one of his friends and was invited to a party they were hosting. I was in love. We dated long distance for 3 months and as a lot of young romances go, it ended. We remained friends for years until I came to visit in September of 2007. It was all over after that. Numerous frequent miles later we are getting married and I could not have asked for a better partner and friend in life. I am so happy all of you can share this special moment with us.'
How he proposed
'Brad took me to Geoffery's in Malibu for our 1 year anniversary. I knew he wanted to propose, but I had no idea when. We had a super romantic dinner at one of the best tables at the restaurant and then went down to the beach to relish the moment a little longer. He got down on one knee and said "Hannah, will you marry me?" He had the ring out and looked so cute and nervous! Of course I said YES!!!! We danced around… took pictures of ourselves…and went home to call people and celebrate.'
Wedding Coordinator Joy de Vivre 805-637-5253 Caterer by Rincon Catering
Wedding Dress by Maggie Sottero Flowers by Nico Designs
Denae Farley by makeup 805-886-4420